21Food.com (China)
China Food & Beverage Online,B2B E-commerce business directory for import & export world food products.Services include B2B marketplace, online trade mail, company & product directory, trade alert, etc.
66yj
66yj is the world's largest B2B marketplace for optics and eyewear and facilitate online trading among optics dealers all over the world.

AsiaTimber.net

AsiaTimber.net is a b2b timber trading exchange, e-marketplace and
industry portal dedicated to Asia-origin hardwood timber products with
special emphasis on timber based panels such as plywood.
Ask4Plastic (India)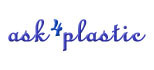 ask4plastic.com is a plastics Business To Business (B2B) online marketplace / bazaar. It provides great BUY, SELL, BIZ offers for plastic industry. ask4plastic.com covers polymers / plastics raw materials, plastics industrial & consumer items, new machinery, packaging products, mould dies, additives fillers, plastic sign printing, recyclable plastic wastes, used machines, testing equipments, quality control instruments


B2BGiant.com
Your Global B2B marketplace of export and import, offering company directory, product catalogs and trade leads to importer, exporter, supplier, wholesaler, manufacturer.
Bizipoint.com (China)
Bizipoint is your business partner to access global markets and explore business opportunities in the electronics industry. Our strong focus in China and the rest of Asia enables you to break trade barriers and do business with these regional markets.
BusyTrade (China)
BusyTrade, a Top 3 B2B trade portal, covering China Products, China suppliers, company directory, trade directory, importers and exporters' directory, China manufacturers!
CHEM
We only handling chemicals and advanced materials, which is designed to have
buyers shop directly chemicals wanted in the directory or buy chemicals wanted by posting offers and suppliers through 'CHEM' site.

ChinaCCM.com (China)
Providing you with high-quality reaserch reports in various business fields, company profiles with financials and credit reports, Annualized and Periodic Studies, China Procurement Assistance and Consumer Panel etc.

ChinaTradeZone.com
A leading B2B e-commerce platform, devoted to the online business information exchange and transaction among global traders with Free business webpages,business directories, trade leads,trade resources.
EC21
Global B2B portal for searching manufacturers, suppliers, and buyers
EXIMTURK
EXIMTURK-EXIMTURK is the meeting place of world traders on the web. Offering unlimited number of offer posting,free web pages,online catalog and unlimited updating service.
Export-japan.com
export-japan.com provides comprehensive Japanese business information all searchable in English keywords. You can get the information of trade fairs, market report, purchasing information of Japanese companies and so on.
Global Manufacturer (China)
A trade directory of China manufacturers, China suppliers, exporters, factories and China products. To connect to worldwide buyers and importers. With membership registration, trade resource and cooperate section.

H.K.Bissen International Exhibition Co.,Ltd (Hong Kong)
H.K.Bissen International Exhibition Co.,Ltd.is an international exhibition corporation with strict management and excellent service,which is qualified for holding worldwide fair. Aiming at "honesty, innovation, advancement", H.K.Bissen is a bridge that has already strengthened the economic and technological exchanges and cooperation, promoting economic development and prosperity between China and Hong Kong.
HiSupplier China Supplier Directory (China)
A Trade Directory Of China Products, China Manufacturers, Suppliers, Exporters, Factories, Producers, Traders, Agents, Distributors, and Wholesalers. For Global Buyers To Find.
Israeli Exporters Catalog (Israel)
Israel Export Institute Directory of exporters: In-depth business profiles of companies, products they produce, key contacts, sales levels contact information, links to companies internet sites and more.
1. 2.